One of the hardest things to do with a Facebook Fan Page is the ability to actually engage your fans the best! Some of this comes down to Facebook's settings which are based on Facebook being able to generate as much income as physically possible.
This becomes a priority once you go public and now have a board of director's that you have to answer to. A board, who in every instance, is always looking at how they can increase their bottom line.
So, how does that affect all of us, weather just the fan or even the fan page owner. Well, there are several things that you can do. Too lengthy to expand on here in this post but I will give you one great tip that can at a bare minimum increase your fan engagement as a fan page owner. As well as increase your interaction on any fan page that you may be a fan for.
Enjoy the video and please leave me a comment below if this was new information or even helped you in some way!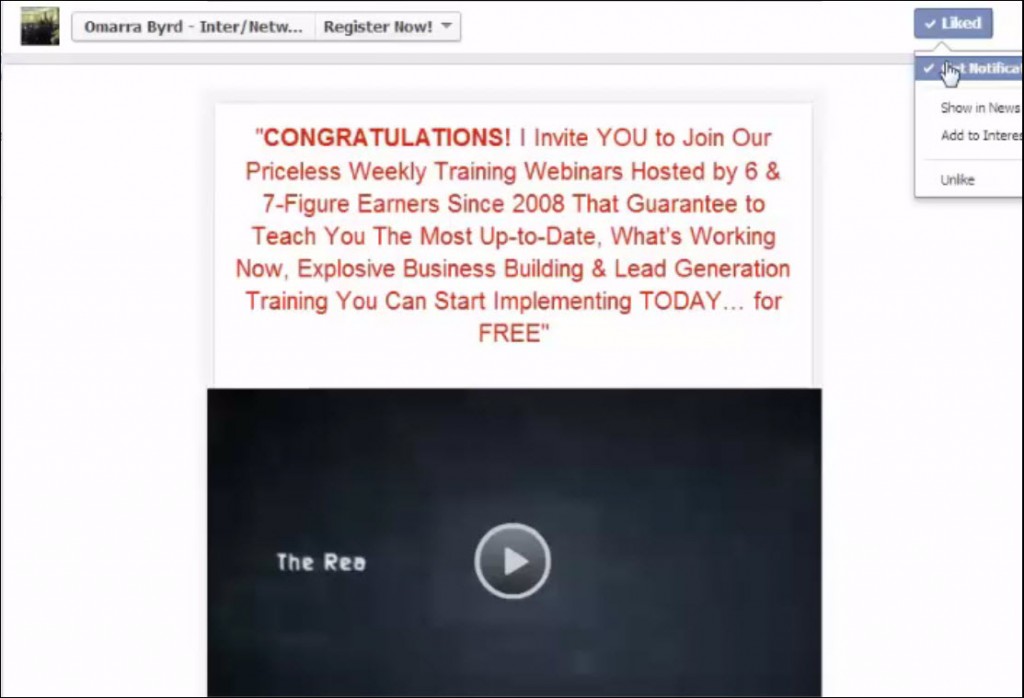 Be sure to leave me a comment below and share this with your network by using some of the social links below if this was helpful information for you!
Make it a great day!
Omarra Byrd